| | |
| --- | --- |
| Saucony Type A6 Miles: 8.00 | Pegarusalem #4 Miles: 72.00 |
PM - 5. there were a couple kinks to work out but i felt good.
PM2 - 10 easy. awfully windy today.
Add Comment
AM - 5. felt good for how cold and windy it was.
PM - 15. went from awfully windy to absurdly windy. if it had been about 15mph softer(the wind) i think the pace would have been up there with my fastest stuff last week
PM2 - 3
Comments(3)
AM - 3. you don't get to my kind of mileage without gaining an uncanny ability to know what pains to run through and when to cut a run early, I felt the latter in my right calf on the third run yesterday. I wouldn't even go as far to classify it as pain and I felt it on maybe 4 steps on the entire 3 miles, but I could tell it probably wasn't something that'd fade as the run went on so I stopped 2 miles short. didn't feel it this AM, but thought it over and decided on a couple of things:
1.) today should be an off day, which by my standards means a morning and evening shakeout. while the calf pain is gone I think the legs could use a little recharging, and after 45 mile days I'm thinking my recovery time should be crazy good right now so hopefully a day should be enough.
2.) my original plan was over 4 weeks to go 200, 225, 255, and 300 weekly miles. got the first week done, and for the most part felt pretty good at 200 so I think if I started doing the little things(diet, supplements, etc) that number could be something I could stay at. I'll probably start implementing workouts after finals and upper body lifting either then or the start of the next semester. I believe 300 is a number I could reach, just not until I can sustain 200 a week. maybe spring break 2020. mainly mentioning this so everyone can understand that i'm such a potent mix of narcissism and confidence that I believed without a doubt I could run a 300-mile week before I'd even ran 200. so I can't say I'm gerry lindgren-level yet, but I can say I'm better than cam levins
3.) I might not be the first blogger to hit a 200-mile week but at 21 I'd wager I'm the youngest
4.) 2020 I'll be returning to racing(track) after over 3 years of a hiatus and it's gonna be one hell of a revenge tour. so I hope these next few months are fun to read :)
also while I'm making a longass post on my 10 miles on Sunday I thought out my top 10 rappers list, being a huge fan of hip-hop since I could disappoint my mom by listening to eminem, so here's the list with a song of theirs I'd recommend(in no order(except andre being #1):
Andre 3000 - Aquemini, as Outkast(that last verse blows my mind every time)
Biggie - Suicidal Thoughts
Big L - Devil's Son(most underrated rapper ever imo)
Pac - When I Get Free II
Nas - One Love
Ghostface Killah - Mighty Healthy
MF DOOM - All Caps, as Madvillian
Q-Tip - Excursions, as A Tribe Called Quest
Jay-Z - D'evils
Kendrick - Sing About Me, I'm Dying Of Thirst
Honorable mention to Kanye, Scarface, Em and Ice Cube
Comments(5)
AM - 3 easy. ate something bad for lunch yesterday and spent most of the day after on my knees praying over the porcelain altar. so no PM shakeout. legs felt good, could have felt better in general but good enough to go longer if it hadn't been for it being a very busy day with school. i'll try and get a longer run in tonight.
PM - 6. the double edged sword of TOO easy days are your legs are stiff but your stride is much stronger. didn't get to find the pace where those two effects meet, drank my coffee a little too late if you catch my drift so 7-flat was about the fastest i could go before i was playing a dangerous game. still felt good.
and yes i decided on the distance of this PM run by what would get me to #1 on the mileage board lol
Add Comment
AM - 5 easy. i think i've had a stomach bug the past couple days, but i'm almost over it. first 4 miles were 7:23, 7:23, 7:11, 7:11 which i thought was cool. always happy when low 7's are easy pace
Add Comment
2.5 is all i had time for this morning. stomach virus is still a bit present. i think with dead week and everything else this is gonna end up being a brick week, i think i'll have time to pull another 200 with finals next week though.
Add Comment
another lazy day!
Add Comment
AM - 5. stomach still hurt but the pace was faster than usual. felt good to get a real run in
another mile while getting groceries
Add Comment
AM - 2. all I had time for w/ finals. time to make time!
Add Comment
AM - 5 post-final(dynamic machine compenents) in the storm. ugh. at least the hardest one's out of the way. 6:51 pace. never been the type to care about easy pace(I don't even have autolap on my watch) but it's always nice to see 6's oh and so happy finals is the rainiest week of the semester! it reflects my depression AND makes venting that out through running impossible because of flooding everywhere! double whammy
PM - 2
Comments(2)
AM - 5. felt good, until i stepped in dog dung right after
PM - 5 after my final. decided to use some of the freshness in the legs by running the first 3 progression-style in 6:37, 5:50, 5:18. felt good, didn't really take anything out of me. even though it was impromptu glad i did it as it gives me a little perspective of the shape i'm in with workouts around the corner. also helped with my fear of tempo runs lol
Comments(2)
AM - 5. felt good, getting out the door at 4AM during winter is tough though.
AM2 - 8. ran the first 5 at 6:44 pace, legs felt good but i got a new kind of coffee grounds yesterday and it wasn't agreeing with me. by lap 10 it REALLY wasn't agreeing with me so i stopped at 8. slowly but surely starting to eat like a pro runner, aside from the whole "being morally against eating meat" thing
PM - 2. all i had time for.
Comments(2)
AM - 5 at 6:30. mid-40's and drizzling; one of the kinds of conditions that makes you want to run forever. would have gone much longer if i didn't have a heat transfer final at 11. first 3 miles all in 7:28 before the pace started dropping. i always find running even splits on easy runs cool; it means you're at exactly the pace your body wants. honestly might not even run this PM just to unwind from the stress of finals, or maybe that's how i unwind best. with storms on the horizon we'll see.
PM - 2 after my last final. Body was SO done from the lack of sleep this week but it let me out there for a shakeout
also thought i'd finally update my pic but since i havent raced in over 3 years it's a shameless selfie. just in case anyone ever recognizes me running all over alabama lol
Comments(2)
randomly passed out making lunch and fell face-first on the hardwood floor. the moneymaker is still good, looks like i got in a fight though. kinda feel like rocky. anyway took a couple days off to make sure i didn't get a concussion. 1 in the morning, 5 in the evening.
Comments(3)
11AM - 15. finally out of the rut! legs were completely zapped the last mile, never felt like that aside from long runs. crazy that 15 miles isn't a long run anymore
4PM - 5. legs felt TIRED! but nothing hurt. gonna try a third run but if I have to cut it early I won't lose sleep(mainly because i'd be sleeping otherwise)
7PM - 1. right foot started to ache and I stopped there.
SOTD: Jump Off The Roof - Vince Staples. that hook gets me PUMPED !!!
Add Comment
AM - 1. guess i got greedy yesterday since my foot started to ache about a half mile in, nothing serious but i work tonight and it'd be good to not deal with that there. honestly going back up to 20 mile days on the dime was a bit much in hindsight. i'll take a day or two off to get rid of it. could have something to do with the shoes, i think they're up in the 800+ mileage range and as much as i wish running shoes could last forever, alas. maybe i'll use this free time to go get that 24/7 gym membership i've been meaning to get, it's been a while since I taught the stationary who's boss
oh and i know i keep saying it but gonna start workouts soon which means training is gonna change in two ways: mileage is gonna go down, even though my base-building hasn't been conventional about 80% of the past 6 months have been money so I think i've done enough to handle 150 a week with workouts. having only one run longer than 5 miles a day will be nice. second is the long run is coming back! it'll be fun trying to get that 30-mile PR down as i learn how to run that distance
SOTD: i felt your shape - the microphones
Add Comment
foot feels a lot better, but after consulting the internet i think the ache was probably from an enflamed peroneal tendon, 100% caused from jumping back into mileage too quickly. def should have called it after i got the 15 done, it wasn't a problem until the third run and i stopped immediately so i don't think it'll take too long to calm down. felt fine during yesterday's shift and today too. i'd try to get in 5 tomorrow morning if i wasn't working a 13 hour shift saturday and sunday, might give it the full 3 day recovery instead and start getting the diet right, gotta get back under 160 lbs
Comments(1)
not gonna run today but i'm gonna complain! got to live the med school dream by working an all-nighter #money also got a $3 raise a week or so ago, accidentally did a 24 hour fast yesterday because work was work, but i feel good in general, mostly from eating super clean; it feels good to just eat basic foods like rice and beans and fruit all the time. foot feels fine, not aggravated by the constant walking. probably walked 20 miles since my last run. ran about a minute to my car 20 minutes ago, and going to again(on my lunch break right now) because of the rain. foot felt fine, was wearing some real stiff jordans with no support either. so i should be good to run tomorrow after i sleep 24 hours after my shift because i've been awake since 5am saturday. 4 hours left to work! don't fail me now coffee. gonna get that 24/7 gym membership tomorrow since it's supposed to be raining a lot in the near future
Add Comment
5 miles. 5-second difference between the fastest and slowest split. peroneal tendon felt good, foot felt a little sore buying groceries right after but i'm hoping it's from a mix of four days off and forgetting about really needing to get new shoes. i'll run in my flats tomorrow and christmas; they're in much better condition. felt amazing out there
Comments(1)
8. tried to run as even splits as possible without looking at my watch. foot felt good!
Saucony Type A6 Miles: 8.00
Add Comment
AM- tad over 10k before work. might run after, wasn't planning on it. i guess we'll see how i feel at 7. happy kwanzaa eve everyone
PM - short run after work. did a lap(~1200m) pickup in 3:48, PR by 4 seconds. probably shouldn't have, but didn't hurt anything doing it.
Comments(1)
AM - 10 easy. felt tired towards the end. would have tried to get the full 15 in for the day but i still need to get new pegs and the current pair are far past their prime, so to speak. 7 of the mile splits were either 7:17 or 7:21
PM - 5. had the worst side stitch. got the gym membership today so upper body after, first time i've lifted since like september i think. sauna after that. i'm gonna be in that sauna so much you'd think we were going steady
can't believe i'm on peg pair #4, considering i got the first pair in june and i usually won't retire a shoe until it's got at least 700 miles on it
Pegarusalem #4 Miles: 5.00
Add Comment
AM - 7 mile light progression, starting with a 6:46 and ending with a 5:52. 6:23 average pace. 3 mile cd + core and sauna at the gym after. cooldown was 6-minute pace which was surprising because it felt like a shuffle. still not starting real workouts until either monday or wednesday, but i'm happy with this.
PM - 5 after work. forgot my shorts at home so ran in an undershirt and my scrubs, they're actually not that bad for running. i am trying to go to bed right at 9PM every night and if my next door neighbors don't learn how to use their inside voices i'm throwing hands
SOTD: 7th chamber - wu-tang. if i had a list of best starts to opening verses to rap songs, rae on this song and inspectah deck on triumph would both be top 5
Pegarusalem #4 Miles: 15.00
Comments(2)
AM - 10 easy @6:52 pace, so a little spice on it. legs and sauna after. i have some delayed onset muscle soreness in my shoulders from thursday, the soreness in my hamstrings from today was delayed in no way
PM - 5 after dinner with strides. weekends are meant to be single-run days when i'm doing workouts, but without workouts to recover from i had too much pent up energy to go to sleep for work early tomorrow. legs felt good considering i'd done weights earlier. i'll single tomorrow. strides felt excellent
Pegarusalem #4 Miles: 15.00
Comments(2)
5 treadmill + plyo and sauna after work. wanted to run more but it was raining hard and without wind to push my hair back those 5 miles were completely insufferable. the plyos were really good though.
Pegarusalem #4 Miles: 5.00
Add Comment
AM - 3 mile wu, mile going 70, 90 every quarter mile, then about 2k feeling out tempo. i'd say it's around 5:40 pace rn. cd for 9, upper body weights after(no sauna). last faux-workout! 2020 let's get it
PM - 6 easy. felt good.
seeing how my running career, running blog, and pursuing of an engineering degree and neurosurgeon title is a mere front for my true dreams of being a music journalist, i'm posting a top ten albums of the decade list tomorrow. i thought about making one for the best songs of the decade too, but that's even bigger of a headache so instead i'll put my favorite song from the albums in the parenthesis after. i'm posting some albums i absolutely love that didn't make the cut today. i won't act like i had good music taste the entire decade, 11-year old eugene wasn't reading the pazz & jop poll in 2010 or anything. anyway in no order here are 5 albums i love but didn't make the list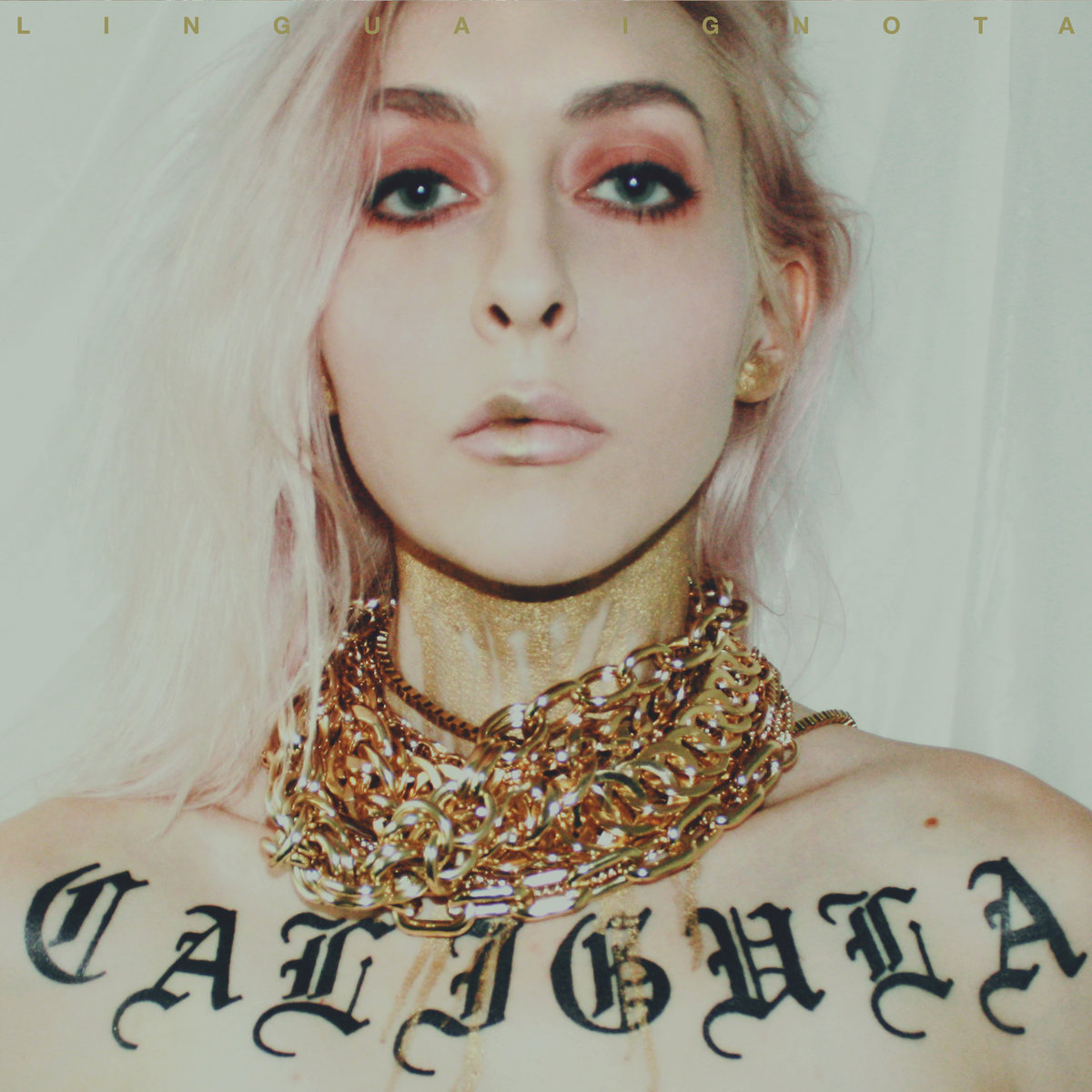 lingua ignota - caligula(may failure be your noose); an album that sounds like it should be sang on an empty burning stage in the deepest level of hell. largely inspired by what seems to be an abusive relationship, ignota doesn't ask for pity, instead seemingly embracing the monster she must be in order to receive such brutality from her love. harrowing and completely terrifying.
fka twigs - lp1(numbers); it seemed that bjork's transcendental music was so ahead of the curve it took about 15 years after homogenic for her to spawn spiritual successors. i'd argue twigs did it the best, reaching the full potential of the sound after two EPs on her debut. seductive as it is strange, the mix of experimental R&B sounds 5 years ahead of it's time 5 years after it's release.
travis scott - rodeo(apple pie); hip-hop was easily the genre of the decade, trap was easily the most popular sub-genre of it, and rodeo is easily the peak of the sound. taking the ATL sound and evolving it's production to make the album an experience rather than a bag of mostly unrelated songs like his contemporaries, cactus jack delivers banger after banger.
a tribe called quest - we got it from here, thank you for your service(we the people...); 18 years after releasing their supposed last album and mere months after the death of member and legend phife dawg, the world recieved their true final album. it stands in the same tier as low end theory and midnight marauders, and i don't think there's higher praise than that.
radiohead - a moon shaped pool(decks dark); arguably the band's saddest album. as anyone who's heard more than THAT song knows, they aren't exactly the feel-good type. abandoning a lot of the synthetic landscapes they created on previous efforts for something softer, some of thom yorke's best(and most heart-wrenching) songwriting appears on here. if i ranked the albums based on my favorite song on it this would probably top my list
Pegarusalem #4 Miles: 15.00
Comments(4)
AM - 8 mile w/u, 4x200m w/ 200m recovery in 27.9, 27.5, 27.7, 27.3. mile c/d
been a looong time since i ran this fast. about the best starting point i could ask for in terms of speed.
overall a great year for running. i set new PRs in longest run by 10 miles, highest mileage day by 24 miles, highest mileage week by about 90 miles, highest mileage month by over 160 miles, and broke my yearly mileage PR by over 500 miles too. even though i haven't been as consistent as i'd hoped i'm in a super good place to make 2020 a hell of a year.
PM - 5, then gym, except it was closed, so ran another 3 after airing out an ex-blogger that shall go unnamed for saying some of the of the most pretentious and gross things i've heard this year.
as promised, my top ten albums of the decade:
10.) JPEGmafia - Veteran(Real Nega); it's hard to describe this album, honestly. hilariously violent and aggressive lyrics over some of the weirdest hip-hop beats produced since the money store, the entire album is pure adreneline in the same way L.L. Cool J's "Mama Said Knock You Out" and ODB's "Brooklyn Zoo" are. this album could make a monestary start a mosh pit.
9.) Freddie Gibbs & Madlib - Pinata(sh*tsville); in 2004, rapper MF DOOM and producer Madlib came together to make Madvilliany, the most celebrated underground hip-hop album of all time, and an album i'd argue against any fan of the genre is a top ten hip-hop album. 10 years later, Madlib struck gold again with Gary, Indiana rapper Freddie Gibbs. with a pallette of instrumentals so unique and creative that only Madlib could have made, this album sounds more like the soundtrack to a blaxploitation film than a true-blue hip-hop album, and Gibbs rides every track like it had a metro boomin tag.
8.) Kendrick Lamar - good kid, m.A.A.d city(sing about me, i'm dying of thirst); there's honestly so little i could say about this album that hasn't been said already. one of the best albums in it's genre to come out this decade, and one of the greatest concept albums of all time, the album deserves all the praise it's garnored.
7.) Kanye West - My Beautiful Dark Twisted Fantasy(POWER) - this album is so universally acclaimed i feel as though i need to justify it's placement being so low more than it's need to be on this list. Kanye West is easily my favorite artist of all time. on christmas 2008 i got a speaker for my ipod and proceeded to play his performance of Stronger at the grammys about 30 times in a row. although i personally prefer the jazzy soundscape of late registration, the gaudy and godly instrumentals elevated hip-hop to a place never before reached thanks to the genius of the man who got his start producing classics for Jay-Z. it's only fitting over such lush and extravagant instrumentals he be just as extra, however as i grow older some aspects of the album grow old as well. Runaway is arguably one of his best songs ever, until the 5 minutes of auto-tune riffing after. Blame Game sounds amazing, but the lyrics leave a bitter taste in my mouth the more times i listen. still, one of the best albums from one of the greatest artists of our time, and the grandidose moments like the start of POWER and Nicki's verse on Monster are some of the best things to happen in music this decade.
6.) Tyler, The Creator - IGOR(WHAT'S GOOD); the latter half of this decade saw a resurgence in the sounds of soul music. rather than using the nostalgia to make it's appeal, Tyler instead gives the album an update for the modern age on his 5th studio album. the inspiration taken from innovators before him like Kanye and Pharrell can be found all over this project, and IGOR would stand out as one of either artist's best works.
5.) Death Grips - The Money Store(Hacker); if the dark web were condensed into an album, it would be somewhere in between this album and Veteran. however, there is nothing hilarious about the violence and aggression here. MC Ride portrays someone on this record so off the mark in terms of relatability this album might as well have been recorded by an escapee from death row. the production is some of the oddest-yet-catchiest of the decade, music you can play in the car, but might just crash that car into a government building.
4.) Daughters - You Won't Get What You Want(Daughter); when Kanye was helping produce Jay-Z's Black Album, he said he thought of an album as the soundtrack to a movie rather than just another record. if that's the case here, this is the soundtrack to the most terrifyingly blood-curdling movie you've ever seen. the kind that probably got investigated after to make sure all the gore was actually fake. completely harrowing and utterly ingenious.
3.) Danny Brown - Atrocity Exhibition(When It Rain); the album's title gets it's name from a Joy Division song. although frontman to the legendary and innovative punk-rock band Ian Curtis died soon after the project the song was on was released, surely he'd approve of the namesake. Brown raps every verse like he's on the precipace of a deadly overdose, and the instrumentals he chooses on this album are so insane you might think you're OD-ing right along with him.
2.) Frank Ocean - Blonde(Pink + White); not many people can get Beyonce to sing uncredited background vocals, but Frank's just that good. showing why he was ghost-writing for the likes of Justin Bieber and John Legend long before anyone knew his name, this abstract masterpiece shows everyone's favorite recluse being not just as creative as he can be, but as creative as anyone can be.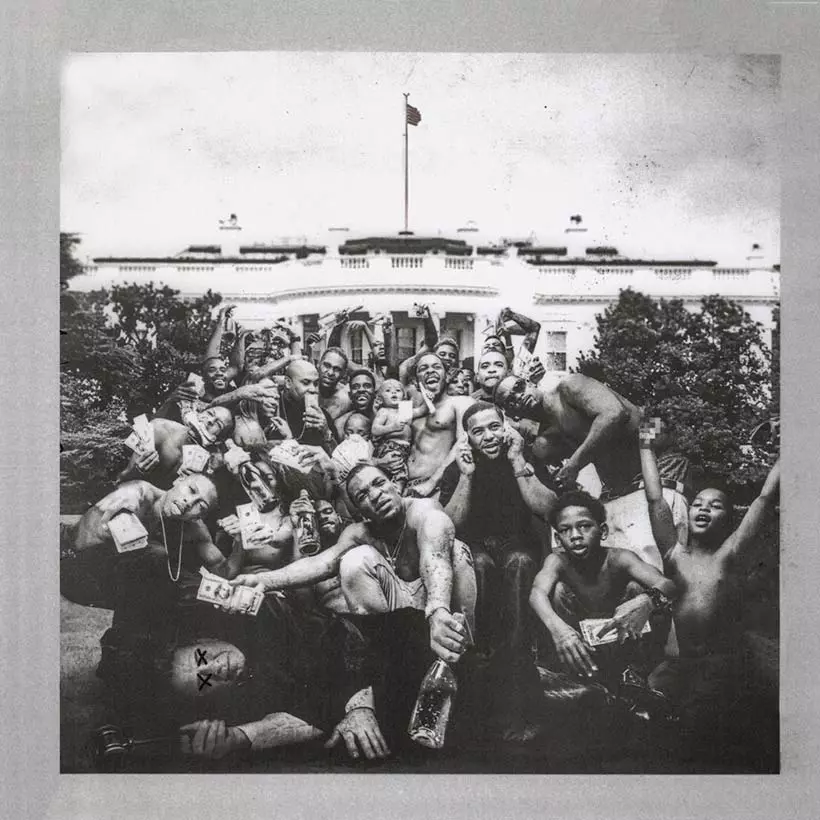 1.) Kendrick Lamar - To Pimp A Butterfly(Alright); it feels unfair to label this as hip-hop, or even music, because this isn't an album. it's art. and it's damn good art at that. recruiting some of the best musicians and producers alive to make the best instrumental hip-hop album since Madvilliany and Endtroducing... , the real show comes in kung-fu Kenny's lyrics. one moment he's talking his sh*t, the next he's giving us a list of why he isn't, has never been, and will never be sh*t. he's giving us anthems of survival and moments later telling us he's the biggest hypocrite in 2015. truly a benchmark for hip-hop and music at large.
Pegarusalem #4 Miles: 17.00
Comments(5)
| | |
| --- | --- |
| Saucony Type A6 Miles: 8.00 | Pegarusalem #4 Miles: 72.00 |
Debt Reduction Calculator